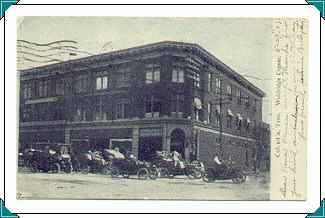 Columbia has a beautiful downtown area and this is one of the busiest corners. The pic you see is the old Wooldrige Drug Store building. What I want you to see is the corner just to the right of the building. Now, try to imagine a little popcorn stand on the corner big enough where one person could sit in it and operate a popcorn popping machine! I'd sit there and pop popcorn and sell a little bag for a nickle and a big bag for a dime. It was my first real "paying" job. A little lady, Mrs. Lancaster, trusted me to run the stand, allowing me the opportunity to meet people, handle money, and learn a thousand other lessons that have helped me in life.
Harlan Ogle, Popcorn Popper---that was me!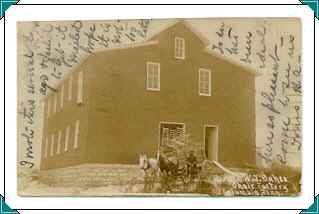 With ten kids in the family, my Mom (and Dad) had to be hard workers. I remember my Mom taking in washing and ironing most all her life but she did have a couple of other jobs that I remember.
Not far away from our house was a chair factory. For some time my Mom worked at the factory. I don't really know what her specific job was but I know it must have been hard work.
I just barely remember the Oaks Chair Factory burning down when I was a kid.